Some scientists consider Tarbosaurus to be a species of Tyrannosaurus (Tyrannosaurus bataar).
General Statistics

Dinosaur King Statistics
Arcade Stats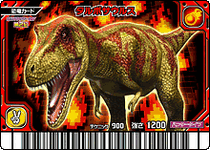 Tarbosaurus was one of the first dinosaurs launched by SEGA and was the first dinosaur available as a Fossil Card.
TCG Stats
Tarbosaurus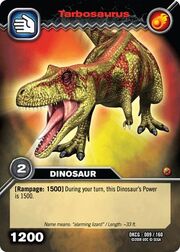 [Rampage: 1500]

During your turn, this Dinosaur's Power is 1500.
Hunting Tarbosaurus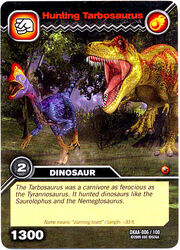 Curious Tarbosaurus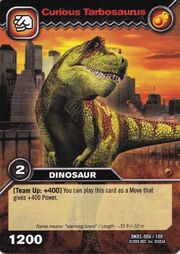 [Team Up: +400]

You can play this card as a Move that gives +400 Power.
Trivia
Gallery