Based on stray teeth, its type species is considered dubious, and its two other species were synonymized with Yangchuanosaurus in 2012.
General Statistics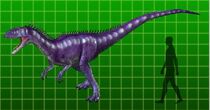 Dinosaur King Statistics
Arcade Stats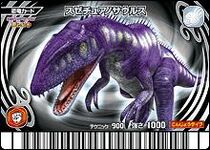 It was only available in the Japanese version.
TCG Stats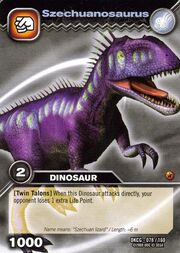 [Twin Talons]

When this Dinosaur attacks directly, your opponent loses 1 extra Life Point.
Trivia