Rugops' TCG card features a size estimate of 30 ft (9 m), far larger than any scientific estimate.
General Statistics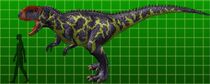 Dinosaur King Statistics
Arcade Stats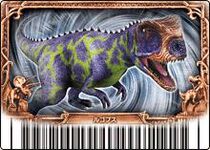 It was only available in the Japanese version.
TCG Stats
Rugops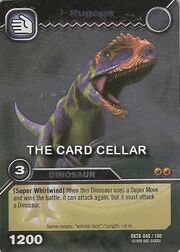 [Super Whirlwind]

When this Dinosaur uses a Super Move and wins the battle, it can attack again, but it must attack a Dinosaur.
Shouting Rugops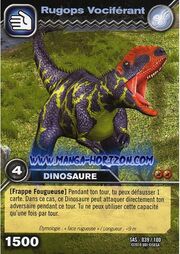 [Spirited Strike]

During your turn, you can discard 1 card. If you do, this Dinosaur can attack your opponent directly this turn. You can only use this ability once per turn.
Trivia
Gallery