Though originally grouped with the megaraptorans in the family Neovenatoridae next to the carcharodontosaurids, some studies move megaraptorans to be tyrannosauroids and put Neovenator within Carcharodontosauridae itself.
General Statistics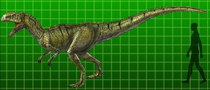 Dinosaur King Statistics
Arcade Stats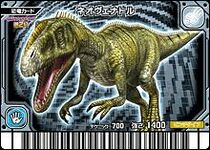 TCG Stats
Neovenator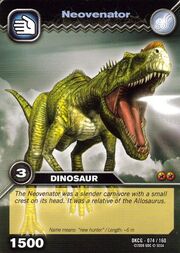 Screeching Neovenator
[Spectral Summoning: Wind]

When you Dino Slash this Dinosaur from your hand, you can reveal a Wind Spectral Armor Dinosaur from your hand. If you do, search your deck for a Dinosaur that can be used to Dino Slash that Spectral Armor Dinosaur and add it to your hand. Then shuffle your deck.
Trivia
Gallery