Nemegtosaurus is known only from a single skull, which was for a time thought might belong to the headless Opisthocoelicaudia, a theory that has recently regained prominence.
General Statistics

Dinosaur King Statistics
Arcade Stats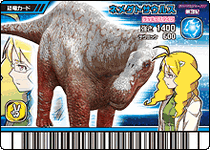 Nemegtosaurus was only available in Japanese version.
TCG Stats
Nemegtosaurus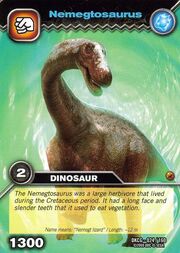 Wading Nemegtosaurus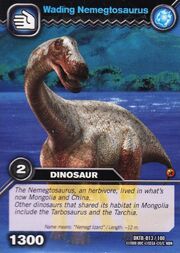 Curious Nemegtosaurus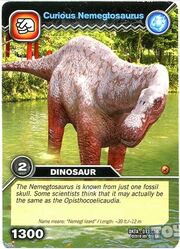 Trivia
Community content is available under
CC-BY-SA
unless otherwise noted.