While it is commonly portrayed as possessing thumb spikes like Iguanodon, it likely didn't have any.
General Statistics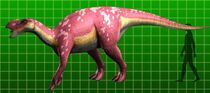 Dinosaur King Statistics
Arcade Stats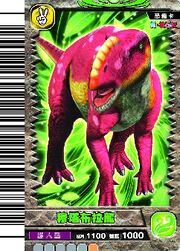 TCG Stats
Muttaburrasaurus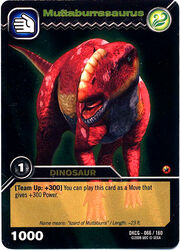 [Team Up: +300] You can play this card as a Move that gives +300 Power.
Lost Valley Muttaburrasaurus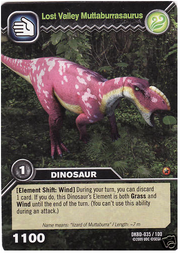 [Element Shift: Wind] During your turn, you can discard 1 card. If you do, this Dinosaur's Element is both Grass and Wind until the end of the turn. (You can't use this ability during an attack.)
unknown Muttaburrasaurus variant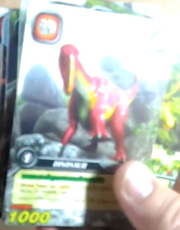 Trivia
Gallery
Community content is available under
CC-BY-SA
unless otherwise noted.