Of the fifteen or so species of Monoclonius that have been named over time, all but one have either been reclassified as belonging to Centrosaurus or Styracosaurus, been synonymized with other species, or been declared dubious or invalid. Many scientists consider Monoclonius itself to be the same as Centrosaurus.
General Statistics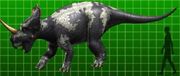 Dinosaur King Statistics
Arcade Stats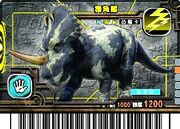 TCG Stats
Monoclonius
[Coward]

You can't Dino Slash this Dinosaur unless you already have 2 Dinosaurs in play.
Savannah Monoclonius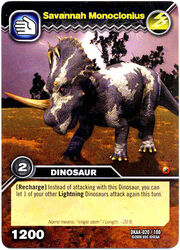 [Recharge]

Instead of attacking with this Dinosaur, you can let 1 of your other Lightning Dinosaurs attack again this turn.
Trivia
Videos