Indosuchus is often considered dubious due to its fragmentary fossils that are difficult to distinguish from its close and similarly named relative, Indosaurus, and from other theropods of the same time and place.
General Statistics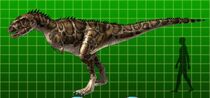 Dinosaur King Statistics
Arcade Stats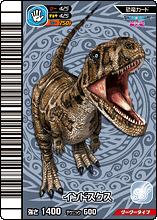 It was only available in the Japanese version.
TCG Stats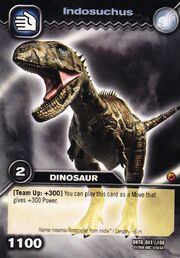 [Team Up: +300]

You can play this card as a Move that gives +300 Power.
Trivia
Videos