Hydro Cutter is a Water Move Card.
Statistics
Arcade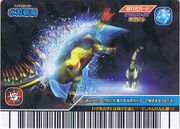 It is the second Special Attack Move for Water.
Japanese Kanji: 水刃斬波 (Water Blade Chopping)
Sign: Rock
Usage Condition: This Move activates when you win with Rock after a lose.
Effect: Call up a giant blade of water and send it forward along the ground to slice through your opponent!
Hydro Cutter was only available in Japanese version.
Anime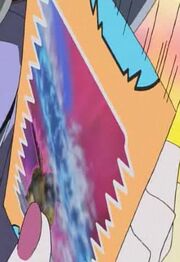 Trivia
Gallery