Welcome to Dinosaur King Wiki
About Dinosaur King
Dinosaur King is an arcade game based on the Japanese beetle-fighting arcade game Mushiking, but uses dinosaurs instead of beetles. It is made by SEGA, who also created Mushiking (Wikipedia), Love and Berry (Wikipedia/Fandom), and Sonic the Hedgehog (Wikipedia/Fandom). Eventually, it became a popular anime. With the popularity of the anime and the arcade game, SEGA and Upper Deck decided to build a trading card game around it, as well as a DS Game. To accompany the anime, a manga adaption has been made. Some extent of all media have been released in Japanese, English (incompletely), and other international versions, depending, such as but not limited to Taiwanese (arcade), Thai, German, and French (TCG), and Spanish (anime).
Poll
Polls will be changed on occasion every few months (or years, sorry). Old poll results will be posted here: Dinosaur King - Poll Results.
Announcements
Other Announcements
Recently was the 60th anniversary of SEGA, the company behind Dinosaur King; send your thanks to them at https://60th.sega.com/en/
Dinosaur King blogs
Attention Dinosaur King Wiki members,
My name is Harry Vallet, and today, I am helping Paramount Pictures on the reboot series of "Transformers", and I am looking for experts of RPG (short of Role-Playing Game) for my assistance on finding the abilities for the ten main Autobots and ten main Decepti…
Elemental Dinosaurs is a parody of Dinosaur King but with more dinosaurs, better moves, and new elements. In the world of NathanComix, it's one of the best games of Nintendo.
1

List of Dinosaur Cards

1.1

Fire Dinosaurs

1.2

Water Dinosaurs

1.2.1

Water Move Card Dinosaurs

1.3

Thunder Dinosaurs

1.4

Earth Dinosaurs…
Here's my first blog post on this wikia!
so quit a while ago i was starting to create a film called "Terry's Island: Dinosaur War " (click the link for more info) which is a film mainly based on the dinosaur king series. you can find the preview for it on youtubehere
so what do you think? any further…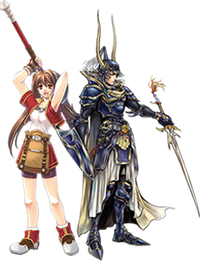 JRPG Games
Want your community included? See how!