When its fossils were first found, they were thought to belong to a whale, hence its name.
General Statistics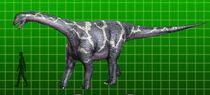 Dinosaur King Statistics
Arcade Stats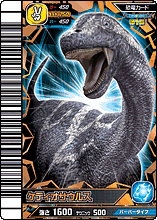 Cetiosaurus was only available in the Japanese version.
TCG Stats
Cetiosaurus
[Exchange]

When you Dino Slash this Dinosaur from your hand, you can discard 1 card and draw 1 card.
Placid Cetiosaurus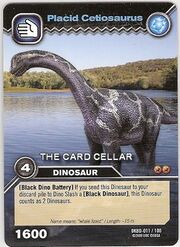 [Black Dino Battery]

If you send this Dinosaur to your discard pile to Dino Slash a [Black Dinosaur], this Dinosaur counts as 2 Dinosaurs.
Trivia