Camarasaurus is one of the best-known sauropods due to the numerous well-preserved specimens discovered.
General Statistics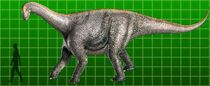 Dinosaur King Statistics
Arcade Stats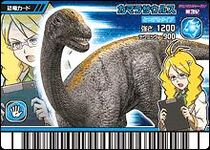 TCG Stats
Camarasaurus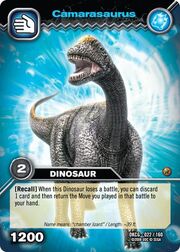 [Recall]

When this Dinosaur loses a battle, you can discard 1 card and then return the Move you played in that battle to your hand.
Majestic Camarasaurus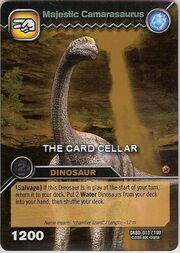 [Salvage]

If this Dinosaur is in play at the start of your turn, return it to your deck. Put 2 Water Dinosaurs from your deck into your hand, then shuffle your deck.
Sheltered Camarasaurus
[Changing Tide]

When this Dinosaur uses a regular Move, you can discard 1 card. If you do, draw 1 card.
Trivia
Gallery