General Statistics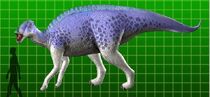 Dinosaur King Statistics
Arcade Stats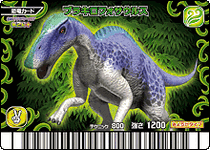 It was only available in the Japanese version.
TCG Stats
Brachylophosaurus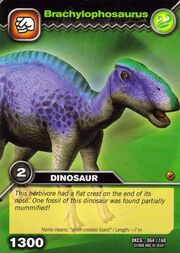 This herbivore had a flat crest on the end of its nose. One fossil of this dinosaur was found partially mummified!
Starving Brachylophosaurus
[Root Crusher: 2] When this Dinosaur wins a battle, put the 2 top cards of your opponent's deck into their discard pile.
Leaping Brachylophosaurus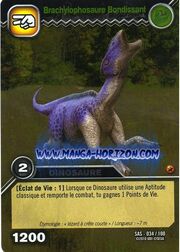 [Radiance of Life: 1] When this Dinosaur uses a regular Move and wins the battle, you gain 1 Life Point.
Trivia
Gallery
Videos