General Statistics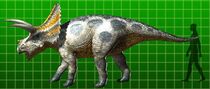 Dinosaur King Statistics
Arcade Stats
TCG Stats
Arrhinoceratops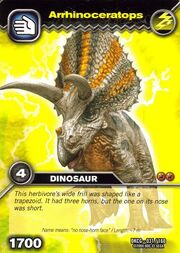 Roaming Arrhinoceratops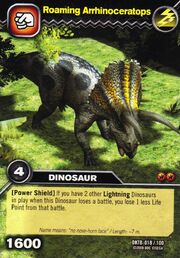 [Power Shield]

If you have 2 other Lightning Dinosaurs in play when this Dinosaur loses a battle, you lose 1 less Life Point from that battle.
Storming Arrhinoceratops
[Spectral Summoning: Lightning]

When you Dino Slash this Dinosaur from your hand, you can reveal a Lightning Spectral Armor Dinosaur from your hand. If you do, search your deck for a Dinosaur that can be used to Dino Slash that Spectral Armor Dinosaur and add it to your hand. Then shuffle your deck.
unknown Arrhinoceratops variant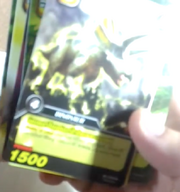 Trivia
Gallery