General Statistics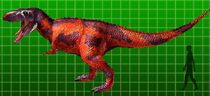 Dinosaur King Statistics
Arcade Stats
TCG Stats
Albertosaurus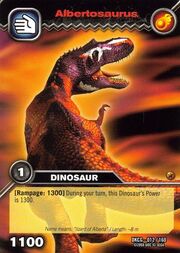 [Rampage: 1300]

During your turn, this Dinosaur's Power is 1300.
Raging Albertosaurus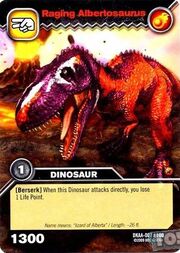 [Berserk]

When this Dinosaur attacks directly, you lose 1 Life Point.
Pack Hunter Albertosaurus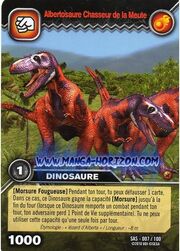 [Spirited Bite]

During your turn, you can discard 1 card. If you do, this Dinosaur gains [Bite] until the end of the turn (when this Dinosaur wins a battle during your turn, your opponent loses 1 extra Life Point). You can only use this ability once per turn.
Trivia
Gallery