Albertaceratops belongs to the centrosaurine subfamily of Ceratopsidae, which is typically identified as having short or no brow horns and a long nose horn, despite its having long brow horns. This is because of its basal (early) position in the group, the "signature" features had yet to become standard.
General Statistics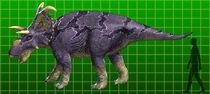 Dinosaur King Statistics
Arcade Stats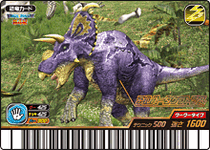 It was only available in the Japanese version.
TCG Stats
Albertaceratops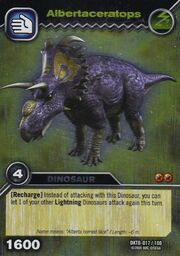 [Recharge]

Instead of attacking with this Dinosaur, you can let 1 of your other Lightning Dinosaurs attack again this turn.
unknown Albertaceratops variant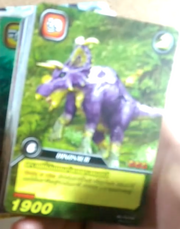 Trivia
Gallery
Videos